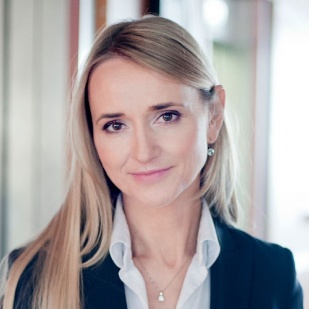 Joanna Makowiecka-Gatza
president of the board
President of the Board since May 1, 2017.
Joanna Makowiecka-Gatza has many years of experience in various market sectors, in particular construction. Prior to joining KARMAR, she was the President of the Board of Polimex-Mostostal S.A.
In 2008-2012, she was a Member of the Board of Budimex SA. Previously, she held managerial positions, including in: Orange Polska S.A and Japan Tobacco.
Joanna Makowiecka-Gatza's professional experience includes in particular: creating and implementing strategies, transforming and improving operational efficiency as well as building and strengthening the company's position on the market.
She is a graduate of the University of Warsaw and the MBA Staffordshire University, the University of Antwerp and the Free University of Brussels. She also completed the Advanced Management Program at the IESE University of Navarra.
Member of the Social Dialogue Council at the President of the Republic of Poland representing private employers, President of Employers of the Republic of Poland, Chairperson of the Modern Production Forum.